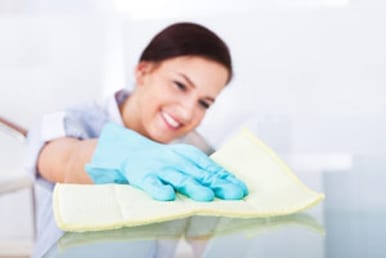 We live in a far different world today than we did several years ago. In the United States there are approximately 34 million families with children, according to the latest census data, with 88.7% having at least one employed parent. While this is great for that 88%, there is also a 60.2% statistic of married-couples where both parents work, and this leaves a bit of a problem: house cleaning. The general problem here is that homes are used, but remain empty for a considerable period of time, and they become messy, to say the least. This is where a good professional home cleaning service Fort Lauderdale comes into the picture.
Getting Down to the Cleaning Basics
Your home cleaning services Fort Lauderdale can help you in more ways than you realize. First of all, you will find that many of the day to day tasks that most people take for granted in terms of house cleaning are extremely difficult to accomplish when all parties living at the residence are constantly working or otherwise engaged. When it comes right down to it, you really do not want to come home from work just to find yourself cleaning the house. It becomes an everyday occurrence, and it can begin to occupy your entire life. That being said, finding good, cheap home cleaning services Fort Lauderdale can save you not only time, but a lot of frustration when it comes right down to it.
Services for Everyone
While our services are certainly helpful to homes with two working parental units, we also strive to help other demographics with their housecleaning duties. Some of our best clients include:
Singles – Unattached individuals, generally over the age 25 who are career oriented and find little time in their busy schedules to clean a house.
Married Couples – We mentioned this above, and we still believe that our services can help working couples. Not only will you find it to be less exhausting than cleaning the house on your own, you will also find that you can use the opportunity to spend more time with your family, and honestly, who could ask for more?
Senior Citizens – As you get older you may have less energy, or it could be the exact opposite. Either way, you've done it all, and you've cleaned it all, so why would you spend your golden years taking care of a messy house? Get out there, live a little, but make sure you have a clean home to return to at the end of the day.
Small Business Owners – It goes without saying that your office can get a little messy, and having someone to come through and clean after hours is an outstanding idea. While home cleaning companies Fort Lauderdale are great, sometimes a business cleaning service can help you out even more.
Realtors – The job of a realtor is hard, no one can really argue that, but one thing you DON'T want to add to your job description, is cleaning. For example, you don't really want to be responsible for cleaning every single home that you want to show, and with that being the case, you want residential cleaning services Fort Lauderdale that are able to sweep through the home and clean both quickly, and efficiently. Getting a home ready to show to a prospective buyer is very important, and making the right impression the first time is even more important. Let us take care of it for you.
A Service that Stands Apart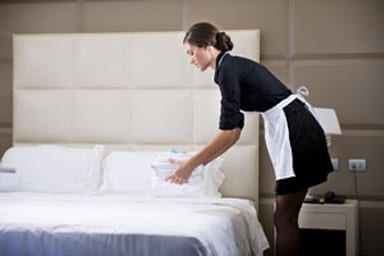 There are many companies that offer residential house cleaning Fort Lauderdale in the area, but we believe that we stand apart for a few reasons. First of all, our customer service is second to none and will undoubtedly impress you in many ways. Secondly, consider that we are the only cleaning company in the Fort Lauderdale are that offers a full laundry service. Yes, that means we will was your laundry, dry it, and fold it – one less thing that you have to worry about in your daily routine.
Satisfaction Guaranteed
As one of the best home cleaning companies Fort Lauderdale we tend to think that that our reputation depends upon your satisfaction. That being the case, we offer a 100% money back guarantee if you are not completely satisfied with our service. Let us clean for you and make your life a bit easier.