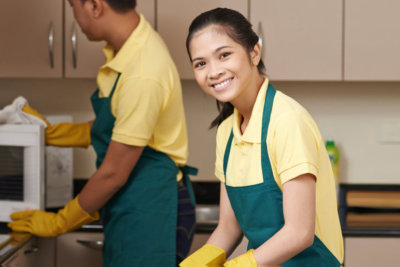 Comprehensive Cleaning Services in Weston FL
L & L Home and Office Cleaning Services, Inc. is a full-service cleaning service provider in Weston FL. Whether you need cleaning for office, house, apartment, foreclosure, post construction, tile and grout, carpet or upholstery, our cleaning services in Weston help you get covered. With our superior standard cleaning services, you can receive outstanding cleaning solutions at affordable prices.
At L & L Home and Office Cleaning Services, Inc., we have reliable, insured and bonded cleaners proactively available to serve your cleaning needs with precision and confidence. When you count on our responsible cleaning services in Weston FL, we are confident that you will be pleased with every work we do. Our professional cleaners treat your home or office or apartment like they are our own. We stand behind our cleaning work.
We have garnered reputation as the leading residential and commercial cleaning service provider in Weston FL. Our continuous pursuit for perfection has allowed us delivering outstanding cleaning services to every client we serve. Our main objective is to listen to our clients, know their requirements and offer an exceptional standard of residential and office cleaning services in Weston FL.
We have been trained and certified enough to maintain the cleanliness of your apartment, home or office. Our reliable cleaning experts understand the significance of leading of busy lifestyle and the office responsibilities very well.
This is the reason why we show up on-time and clean up your home, office, apartment, carpet, upholstery, rental property or post construction building precisely. Our main aim is to make your space spic and span so that you or your family or employees can relax and unwind every time walking through inside.
How L & L Home and Office Cleaning Services, Inc. is Different
Quality Cleaning
L & L Home and Office Cleaning Services, Inc. has provided quality cleaning services to both residential and commercial customers throughout Weston FL and the surrounding areas.
Affordability
At L & L Home and Office Cleaning Services, Inc., we believe that every person in Weston FL should be able to get cleaning services at affordable prices.
100% Satisfaction Guaranteed
We aim to provide outstanding, top-notch cleaning services, no matter whether you need residential or commercial cleaning with 100% satisfaction guarantee.
Insured and Bonded Professionals
To make sure you receive the unparalleled standard service every time we serve, our cleaning only hires insured and bonded cleaners.
Tailor-Made Cleaning Packages
We design cleaning packages by understanding what our client's expect from us and strive to go above and beyond our client's expectations every time.
L & L Home and Office Cleaning Services, Inc. guarantees:
Professional standard cleaning services best suiting client's needs and priorities
Unmatched quality and consistent services
Use of proven and state-of-the-art tools and products
Timely response and immediate availability
Focus on maintaining standards
Making you a completely satisfied customer
Get a Free Quote by calling 754-368-1406 or email us from the Contact Us page.