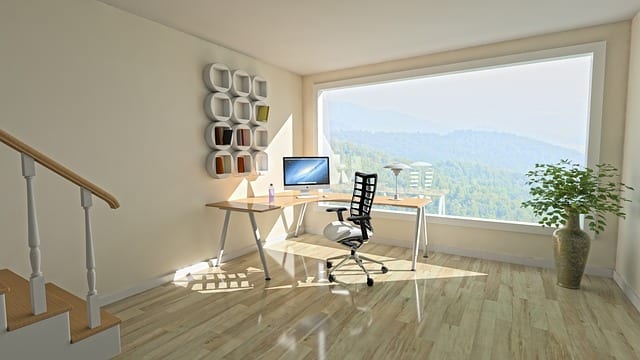 Hiring a home cleaning service for a house is an effective way to ensure a clean home. L&L Cleaning Services offers commercial and house cleaning services in Coral Springs and other areas in Broward County. We offer various types of cleaning services that will give a room a new and fresh look. Keeping a home or commercial building is essential in keeping up the appearance, lessening the spread of germs and removing dust allergies. A professional cleaning job has many health benefits such as removing mold, dust allergies and reducing fatigue and stress.
Health Benefits of Using A Home Cleaning Service:
Dust Allergies and Mites
Mold Removal
Reduce Fatigue and Stress
Protect Children and Infants
Dust Allergies And Mites
Each year people are diagnosed with a cold or the flu. One cause of these illnesses can be found inside the home. Microscopic dust mites and its feces are behind many allergic reactions. Having a professional cleaning performed in areas such as the bedroom will require a thorough cleaning. Dirt, dust, and dead skin begin to collect overtime and need to be removed. Utilizing a High-Efficiency Particulate Air Filter is great for the mattress and the surrounding carpet.
Mold Removal
Mold likes to lurk in warm moist areas and as a result, the bathroom is the perfect breeding ground for mold and other viruses. This is a type of fungus that grows in a multicellular form called hyphae. Mold spores are very tiny and can easily become airborne. This is a dangerous substance to breathe in as mold releases mycotoxins which can cause illness. Having a professional clean a bathroom can use cleaning agents that can get rid of this problem leaving a bathroom germ free.
Reduce Fatigue and Stress
For busy professionals keeping up with cleaning can be quite time-consuming. Hiring a professional cleaning service will allow for busy people to spend more time participating in activities with family and friends and not have to stress about cleaning. This can also have a positive impact on a person's physical and mental well being. A study was conducted and found that participants with cleaner houses were healthier and more attractive as compared to those who did not have a clean home.
Protect Children and Infants
Children and infants are susceptible to various types of infections as a result of a weakened immune system. Professional cleaners should use environmentally friendly cleaning products that do not contain any harsh chemicals. Utilizing green, "non-toxic" and biodegradable products are just a few of the safest cleaners to use in a home with children. This is crucial to put into practice as each year children are poisoned by harsh products.
L&L Home Cleaning and Laundry Services Inc is an excellent home cleaning service for a commercial building or home. Our certified cleaners are highly qualified and will perform a top notch cleaning job. Call Now at (754) 802-2226 for a great house cleaning service in Coral Springs and Broward County.