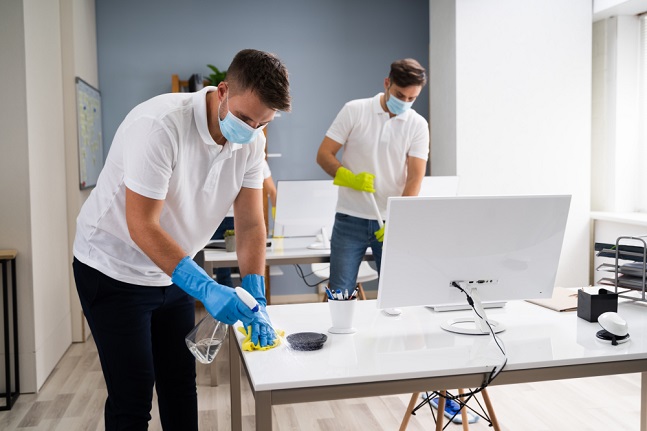 A business running a team of multiple people is never easy. It involves a lot of planning, time, resources, and finances. This is where our cleaning services in Coral Springs, Florida comes in handy. We help workspaces like yours maintain comfort and cleanliness for better productivity. Quality results are our ultimate goal at L & L Home and Office Cleaning Services, Inc.
Here are some ways you can benefit from our janitorial and maid services in Parkland Florida:
Saves Money
You do not have to keep your own cleaning tools and staff. Our team can do the job for you on time and with expertise!
Less Paperwork
Managing a utility team in your business requires more administrative functions, time, resources, and money. By taking advantage of our office cleaning services in Lauderdale Lakes, FL, and beyond, you can focus on what matters most in your business.
High-Quality Work
We constantly adhere to all health regulations and safety protocols to ensure the best possible results. We also utilize cutting-edge sanitation equipment to keep every spot well-disinfected and conducive to working.
Flexibility
Do you prefer weekly cleaning? We can arrange one for you. Do you need overall cleaning after completing a construction project? We have post construction cleanup in Tamarac, Florida. Tell us what your preferences and needs are, and we'll work our way towards your goals.
Having a clean working environment is not only ideal, but it also offers several benefits for your subordinates. Talk to us today to discuss your office cleaning and other needs!