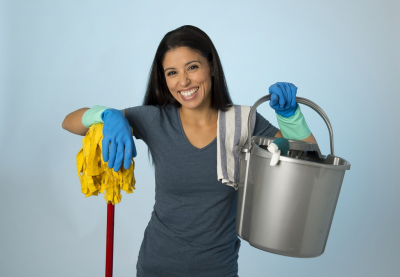 Get the Cleaning Services You Need When You Need Them
Between work, family, and an ever-growing to-do list, there are simply not enough hours in the day to make sure that your home or office is perfectly clean. That is why L & L Home and Office Cleaning Services, Inc. exists – to give you back some of the precious time that would be lost cleaning. Our expert cleaners will make sure your cleaning job is completed as efficiently as possible. We offer many cleaning services in Coral Springs, Florida, to suit your cleaning needs, including maid services, janitorial services, and even wash & fold laundry services.
What Makes Us a Cut Above the Rest
Daily, Weekly, Bi-Weekly & Monthly Services
Se Habla Espanol
Uniformed Staff
Wash and Fold Services Available
Rates start at $150 basic cleaning 2 Maids 2.5 hours
100% Money Back Guarantee
Friends & Family Referral Program
No One Else Does It Better
L & L Home and Office Cleaning Services, Inc. has been providing first-rate service to Broward & Palm Beach County since 2011. Our reputation as Coral Springs' finest cleaning service reflects our commitment to unsurpassed service and workmanship.
In addition to our very affordable rates, we do not require a contract or long-term annual commitment. We are fully licensed and insured for commercial office and home cleaning services. Plus, we offer a 100% money back guarantee on all our cleaning services to give you greater peace of mind in trusting us with cleaning your home or office.
Choose the trusted team at L & L Home and Office Cleaning Services, Inc. to be your cleaning service. Our competent and courteous cleaners will dust, vacuum, and scrub your home or business so that you do not have to.
Use L & L Home & Office Cleaning for your go-to cleaning service because to us, cleaning is everything!
Why Choose Us?
We Hire Only High Quality Employees
Over 15 Years Of Experience
Friendly, Professional Service
Recurring Cleaning Offered (Weekly, Monthly, Etc.)
Wash And Fold Services Available
Rates Start At $150 Basic Cleaning 2 Maids 2.5 Hours of Cleaning Services
Uniformed Staff
Fully Licensed & Insured
Weekend Hours
100% Money Back Guarantee
Se Habla Espanol
We Use Environmentally Friendly Cleaning Supplies*