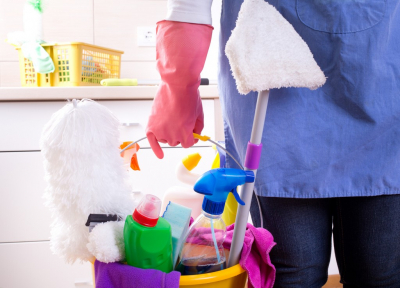 Our professional maid services are designed with your needs in mind. You tell us the way you want your house or office to be cleaned. We will listen to customize a plan that will make your home clean, fresh, and sparkle. We also have your budget in consideration. L & L Home and Office Cleaning Services, Inc. offer flexible visit options: weekly, bi-weekly, or a one-time special home cleaning to meet your needs. As a result, you will feel proud in a freshly cleaned home without the
hassle of a contract.
L & L Home and Office Cleaning Services, Inc. offers a wide range of services. Residential and Commercial Professional Maid Cleaning Services, Weekly, Alternate weekly, Monthly home & office cleaning, One Time or special event cleaning, Move out or move in cleanings good quality cleaning! We can handle it all, from small homes to large businesses. Whatever your need, we can design a customized solution for you.
When you are simply too busy to keep your home as clean as you would like it to be, choose L & L Home and Office Cleaning Services, Inc. as your maid service. We offer a wide range of recurring cleaning packages from weekly to monthly that will fit your needs and budget. Call our office in Coral Springs, FL, now to schedule an appointment.
Specials
$150 Basic Cleaning Service 2 Maids 2.5 hours
$239 Cleaning Service 2 Maids 4 hours
$299 Cleaning Service 2 Maids 5 hours
$479 Deep Cleaning Service 2 Maids 8 hours
Commercial Office Special
As Low As $150 Per Visit, Up To 3000 SqFt,
Includes 2 Bathrooms With 2x A Week Agreement
Special 2 cleaners 2.50 hours
Carpet Cleaning Specials
$150 Basic/Light-Soil Carpet Treatment 3 Furnished Rooms
$225 Silver/Carpet Protector 3 Furnished Rooms
$325 Premium/Pet Stain & Odor Treatment 3 Furnished Rooms
Upholstery Cleaning Specials
$99 Sofa
$89 Loveseat
$49 Chair
$59 Area Rug
Tile & Grout Cleaning Specials:
$399 (up to 500 sq. ft.)
0.80¢ per sq. ft.
As Low As 0.69¢ per sq. ft. Commercial
When It Comes to Cleaning, Our Reputation Is SPOTLESS.