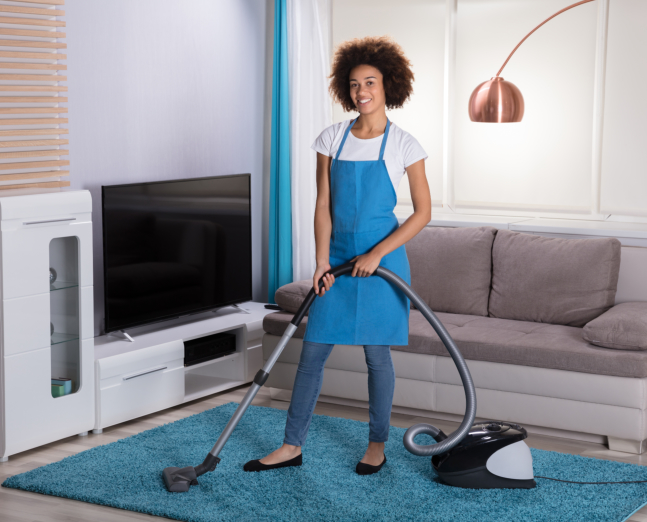 Carpets are an ideal choice for flooring and decorating your home. They not only provide warmth during colder seasons, but they also provide a comfortable place to sit. However, exposure to pet dander, spills, stains, and dust mites can affect your carpet's quality and overall condition. For such situations, we recommend professional carpet cleaning in Coral Springs, Florida.
Likewise, we will share the reasons why you should use a professional cleaning service in Fort Lauderdale for your carpets:
Improve indoor air quality.

Over time, carpets tend to trap various contaminants and dust particles in the home. Airborne dust particles are linked to respiratory problems like asthma, and when not properly removed, they can cause numerous health problems. Professional maid services ensure the removal of these pollutants to improve the indoor air quality of your home.

Prolong the lifespan of your carpet.

Professional carpet cleaning services utilize the latest equipment and suitable cleaning products to ensure the best outcome. Professional cleaners also leverage their knowledge and skills in carpet cleaning to protect your floor covering investment. Thus, preserving the condition of your carpet and prolonging its lifespan.

Remove stubborn spots and stains.

Spilled beverages, paint, and other stains can be difficult to remove without the proper tools and techniques. With professional carpet cleaning services, you can expect your carpets to experience thorough cleaning, removing spots and stains which can attract more soiling and cause more damage over time.
We at L & L Home and Office Cleaning Services, Inc. dedicate ourselves to providing professional and reliable house cleaning services. When it comes to carpet cleaning, our trained and detail-oriented cleaners use superior equipment and techniques to guarantee the best results. Reach out to us to set an appointment.