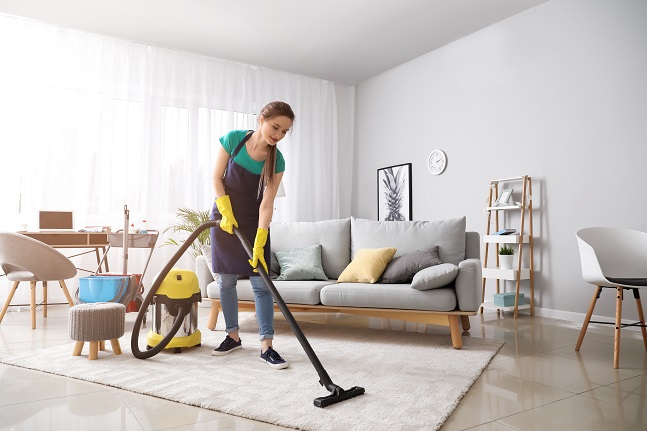 Do you get itches, runny nose, nasal congestion, facial pressure, and post-nasal drip every time you fluff the pillows or sweep the floor? It may be more than just a reaction to dust. As a house cleaning services provider, we know the harm dust mites can cause.
These are creatures that are invisible to the naked eye and thrive in warm, humid environments. Clumps of dust are their favorite places to breed, adding an extra layer of problems for households that do not get regular, thorough cleaning. You can get tested and treated for dust mite allergies by visiting your trusted healthcare provider. And, of course, you'll need to remove most of the dust in your home. Fortunately, our cleaning services in Margate FL and its surrounding areas can handle the job for you.
L & L Home and Office Cleaning Services, Inc. is your quick, affordable, and efficient cleaning service in Fort Lauderdale. To get rid of dust mite concentrations in your home, we do the following:

Switch out your beddings.
Most sheet fabrics collect dust easily. We can change and dust them upon request. Also, we recommend choosing allergen-proof covers for added protection.
Mop and wipe surfaces.
We use highly effective yet home-friendly cleaning agents to soak up and clean dusty surfaces in your house.
Vacuum every inch of flooring.
For maximum coverage, we vacuum every inch of your floors. The vacuums we use have the latest filtration technology to completely suck dust and detritus.
Deep-clean your carpets.
Carpets and rugs are among the objects that gather the most dust in a home. Deep cleaning removes as much dirt and dust as possible from your carpet's fabric. Our $325 Premium Carpet Cleaning Package is perfect for this purpose.
Furthermore, our expert carpet cleaning in Coral Springs, Florida guarantees that your carpets will look and feel good as new once we finish.
Save your respiratory health along with your budget and time by calling us for dust mite prevention.
We also offer pressure washing services for tough outdoor dirt and grime. Reach out to us today!