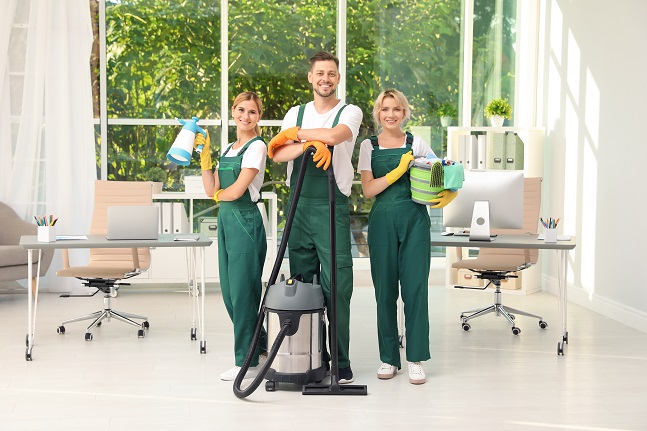 A neat and organized commercial building has a big impact on both on your employees and clients. The working space should be conducive enough for dynamic, stress-free, and safe operations. This could only happen by utilizing professional office cleaning services in Lauderdale Lakes, FL.
It boosts employee productivity.
Your staff can think well, move faster, stay healthy, and work productively with a pristine window, hygienic cubicles, polished or vacuum-cleaned floor, and sanitized restrooms. Of course, you would not like an employee or group of employees to do the cleaning tasks just to keep a dirty-free environment. You can let a dependable provider of cleaning services in Coral Springs, Florida to do the job.
It invites business partnerships.
This is especially important if your commercial offices are designed for rent. You'll attract more business owners to use your spaces if you have a clean environment aside from having an impressive building structure or favorable location. You can also find agencies offering post construction cleanup in Tamarac, Florida if in case you have newly built offices.
It makes visitors comfortable.
Depending on what business you have or ventures your tenants have, you might be receiving visitors or customers on a regular basis. You can keep your customers coming if they feel safe and comfortable in your building.
For inquiries, please don't hesitate to get in touch with us here at L & L Home and Office Cleaning Services, Inc. Aside from commercial cleaning services, we also offer top-notch maid services in Broward County. Give us a call today!