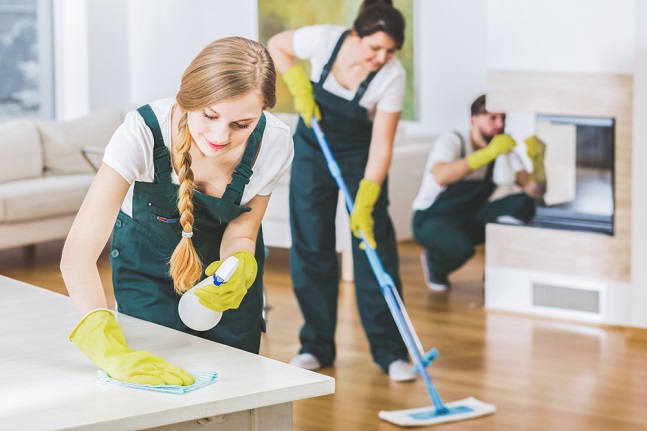 There are a lot of factors that affect our health, may it be physical, mental, emotional, or social. What a lot of people agree on is that our environment affects our overall health, so we must be able to maintain a clean-living space and even office space. At L & L Home and Office Cleaning Services, Inc., a well-established and recommended Carpet cleaning in Coral Springs, Florida, we provide a wide range of cleaning services to everyone to help keep their spaces clean and keep them healthier as well.
The Cleaning service in Fort Lauderdale that we offer is designed to help people have easy access to healthy living environments. If you maintain the cleanliness of your home, it is less likely that there are harmful and disease-causing germs and bacteria infesting.
We see to it that our Apartment Cleaning in Davie FL is easily accessed by customers so they can enjoy living in a home that is not a health hazard to anyone, especially to families with kids living inside the apartment.
Our professional cleaners and Maid Services use equipment that is updated to make sure that all surfaces at home and in the office are cleaned. We use high-quality vacuums and cleaning products to keep the place smelling good and well-disinfected.
To families or parents who can't handle maintaining the cleanliness in their homes all by themselves, we offer Maid Cleaning Service in Weston, FL. If you are interested in availing of one of our services, please reach out to us.