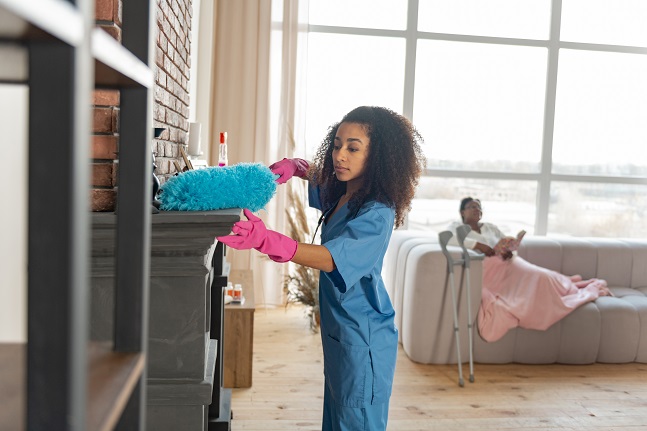 A clean apartment is a happy apartment. Aside from keeping you safe and healthy, clean apartments are also a testimony to your landlord that you are a responsible tenant to work with. Apartment cleaning is one of the most crucial parts of moving out.
Part of most lease agreements stipulates that you must leave the apartment in the same condition you found it in, or you could lose some or all of your security deposit. You don't want to lose your deposit; not only are you losing money but also if you ever need a reference from a landlord, they probably would not give you a good one if you did not leave your apartment clean enough.
So, if you need extra hands to help clean your apartment before the big move, make sure to hire the best providers of apartment cleaning in Davie FL. We at L & L Home and Office Cleaning Services, Inc. are here to help.
Our maid services ensure that your living space is cleaned thoroughly. Our customized cleaning services are complete and consistent, so you can take comfort in knowing that you will receive the same quality cleaning services, whether in your current apartment or the next.
Our flexible cleaning service in Fort Lauderdale delights in exceeding our client's expectations and will follow your instructions to ensure you are completely satisfied with our professional maid and cleaning services. Not only will we clean your apartment, but we will also make sure to get to every nook and cranny so that you get your security deposit back.
For more information about our cleaning services, feel free to get in touch with us anytime. We also offer carpet cleaning in Coral Springs, Florida.